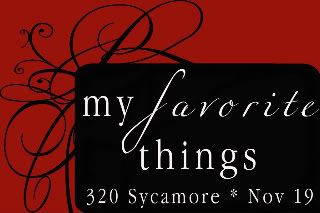 I am linking up to 320* Sycamore's Favorite Things! I am a day late but I am sure this one will be going on for a long time. What a wonderful idea to get more holiday gift ideas!!
My favorite things:
1. My Keurig Coffee Pot!
http://www.keurig.com/
This is one of the best things. No more wasted coffee left in the pot and it tastes delicious. They have so many different coffees to choose from.
2. Painting! I love to hand paint personalized items for friends and family. These will be personalized with names and initials. So much fun!
3. Monogrammed or Personalized Magnetic Dry Erase Boards. I found this one by Monkeyseeboutique on Etsy and I LOVE it! I do not know her but she has some adorable stuff!!!! Great for Christmas!

5. Yankee Candles! I have one for every season and love the way they smell. Such a homey feeling when we have these burning. My favorite for fall is Pumpkin Spice or Harvest.